THE LANDING
HOTEL & DINING
Boutique hotel and restaurant located
in the heart of Northeast Oregon.  

In the middle of town, one block south of the historic district, the newly renovated Landing Hotel, a boutique hotel and restaurant is  perfectly situated for any visitor looking to be in the heart of La Grande and Northeast Oregon. With thoughtful design, friendly service and delicious food and drinks The Landing Hotel is a perfect basecamp for weekend adventures.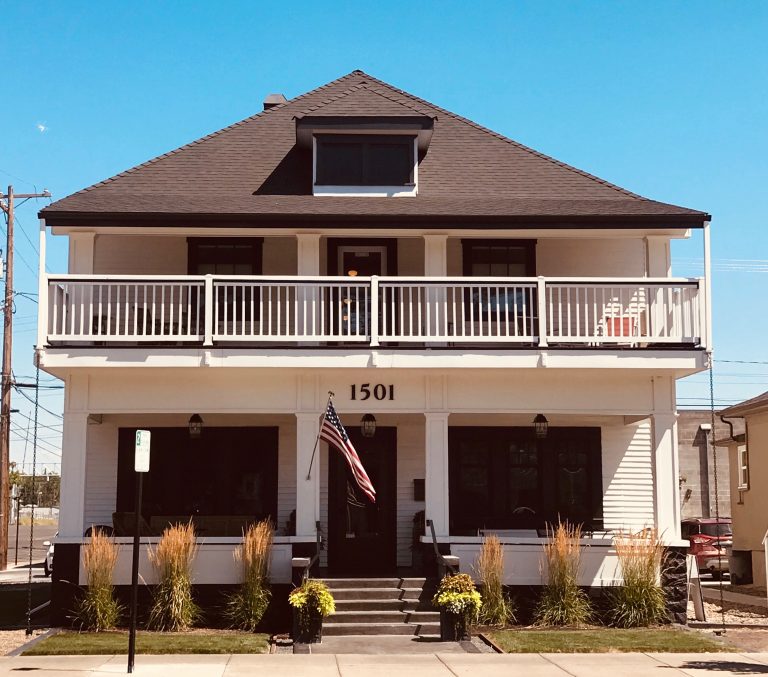 We take pride in our friendly atmosphere, which echoes the warmth of our new design. It's casual but thoughtful and strikes a cord with locals and guests- a balance that gives a place that "at home" feeling while being a part of the La Grande community. In addition,  our second floor balcony offers tremendous views of the valley and downtown while you enjoy your food and drink.
Our rooms are a blend of rustic and modern touch, with private en-suite showers and classic quality linens.